First Time Home Buyers
So you've decided to buy your first home? That's exciting! You probably have a ton of questions and that's totally normal 🙂
Most first time buyers have three top questions:
What does my credit score need to be? Is mine too low?
Do I have enough money for closing costs and my down payment?
What's the process? How do I get started?
Here's an easy step by step process to give you a general idea of how to get started…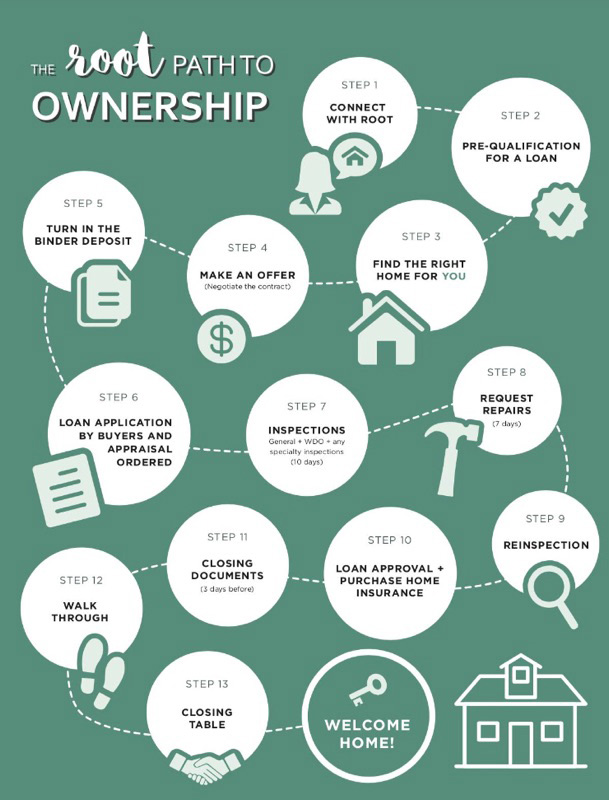 Closing costs and down payment money can be a large chunk of money, but if you haven't saved up enough yet, don't worry – there are lots of strategies to help out.
Ask the seller to pay your closing costs when you negotiate. With a strong offer to the seller you can often get the seller to pay for your closing costs at closing. Each type of loan has a cap on the amount the seller can contribute but the amount is generally enough to cover most costs. You will still need to pay for any inspections and the appraisal during the contract process but having the closing costs paid for is a great help. Not sure what closing costs are? Here's a great article to explain…
Some lenders offer closing cost and down payment programs. There are several programs that you can discuss with a lender that will cover these expenses and it's quite often that first time home buyers use them. They are offered because unlike a seller selling a home and using the equity on their next purchase, as a first time home buyer you don't have that asset to leverage. These are great options to explore. If you would like a list of lenders that offer them, just let me know.
Is My Credit Good Enough?
This is the other big hurdle that many first time home buyers ask and often hold them back. Then, when they finally go to speak to a lender they find out that their credit was good enough awhile ago!
Don't wait. The best way to find this out is to talk to a loan officer. When qualifying for a mortgage, the lender looks at more than just your credit. Factors such as debt to income ratio are taken into consideration. Building a relationship with a loan officer you are comfortable with will help sort anything out. There maybe things you don't know about that affect your ability to get a loan and a loan officer can work with you on building a plan. There may also be nothing holding you back and you aren't aware of it.
The first step in the home buying process is working with a loan officer to get qualified. If you'd like some loan officers to talk to just let me know. Also, remember a mortgage is a product and it's good to compare rates, terms, etc.